Get to Know Us!
Meet ARTitorium's Staff and learn a little about us. We are excited to get to know you too! *waves*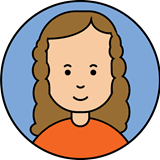 Visual Arts Director
Meet Georgina!
Georgina's responsibilities as Visual Arts Director include managing ARTitorium. Georgina got her degree in illustration and worked at the Smithsonian American Art Museum for 12 years. She is originally from Preston, England, but feels at home out west. On the weekends you can find her playing with her two kids, racing through the library's reading challenge, and running up mountains.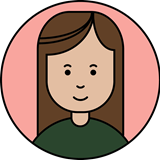 ARTitorium Lead
Meet Whitney!
Whitney graduated from college with a bachelor in Fine Arts and also works as a freelance artist. She loves helping others find a love and passion for the arts. Whitney likes spending time outdoors, snowboarding, skateboarding, longboarding, and she loves learning how to do new things!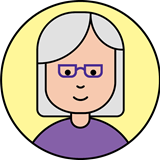 ARTITORIUM EDUCATION SPECIALIST
Meet Julie!
Julie is a super art educator, whom you have probably met while she was teaching our art classes or leading lessons on a field trip. Julie taught art at a charter school for several years and loves bringing her expertise to ARTitorium. She also loves spending time with her husband and three grown daughters.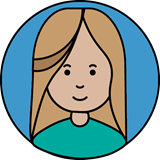 ARTITORIUM JUNIOR ASSOCIATE
Meet Azure!
Azure joins us from Rigby, where plays soccer on a competitive soccer team and is a member of her high school chamber orchestra. She loves to go on horse rides, play soccer and the violin, crochet, draw, and binge watch shows on Netflix. Oh, and pizza!  She loves pizza.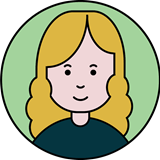 ARTITORIUM JUNIOR ASSOCIATE
Meet Alyssa!
Alyssa loves art, reading, and music. She often finds herself drawing still life sketches and working with Photoshop. Alyssa is part of her high school chamber orchestra and plays four different instruments. When she's not drawing, reading, practicing her music, or playing with her dog, Millie, Alyssa is watching Netflix while eating brownies and hot fudge.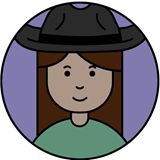 ARTITORIUM JUNIOR ASSOCIATE
Meet Alondra!
Alondra loves photography and taking photos outdoors. She loves food, especially if it's spicy, and spends her spare time with her family or sleeping. Alondra loves cold weather but not the snow, and she loves to wear hats.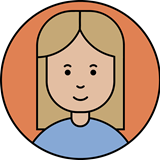 ARTITORIUM JUNIOR ASSOCIATE
Meet Lauren!
Lauren is an avid hiker and loves to climb, she is on a competitive rock climbing team. She enjoys spending time outside but only when it is warm and sunny. Lauren enjoys cooking, especially when potatoes are involved, as they are her favorite food. In her free time, she enjoys painting and drawing or spending time with her cat Zeb.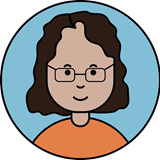 ARTITORIUM JUNIOR ASSOCIATE
Meet Syringa!
Syringa is a creative person who loves to draw people. When she isn't drawing, she can be found reading, writing or playing video games. Despite being an introverted person, Syringa really enjoys playing Minecraft, Super Smash Bros., and Mario Kart with her best friend and siblings.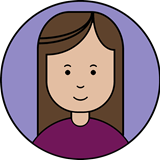 Marketing Assistant
Meet Jordyn!
Jordyn's responsibilities as Marketing Assistant include creating and designing a lot of fun graphics for ARTitorium. She was born and raised in Idaho Falls and graduated college with a Fine Arts degree. As an artist, she creates art in a digital space and then transforms it into an oil painting. Aside from her art practice, her favorite thing to do is eat food and watch movies with her husband.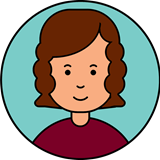 Executive Director
Meet Brandi!
Although you may not see her at ARTitorium often, Brandi is our head honcho. You might recognize her from stage speeches at the Colonial or Summer River Concerts. She keeps the Arts Council ship pointed and moving in the right direction. When not at the office, Brandi spends time with her friends, her kids, and her horses.