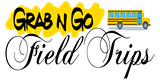 Grab n Go Field Trips may work for your school if you are not currently doing in-person field trips! Also available for homeschool groups.
If your students have pencils, crayons, markers and glue, we have a fun art class experience for them! We provide detailed instructions and all other supplies needed in either a box you can do in class, or individual packets you can send home with each student if they are distance learning. Each art class lesson includes two or three age-appropriate, detailed projects for just $3 a student.
CURRENT GRAB N GO FIELD TRIPS:
Grades K-3 - Textures
Grades 2-3 - Lines and Shapes
Grades 3 or above - Looking at Art
Grades 4-6 - Winter Lines
Have an idea you want us to work on? Let us know what you would like art projects for. 
Call (208) 552-1080 or email artitorium@idahofallsarts.org to order. Please note that we need 1 week notice to prepare a current Grab n Go Field Trip or 3 weeks notice to create a custom one.